Every artificial turf field needs scheduled professional maintenance to live its best and longest life. Professional maintenance by our qualified specialists will not only lengthen the life of your field, but also increase the field's value and protect your investment.
Selecting an artificial turf specialist is crucial to maintaining your artificial turf field's playing characteristics, safety, and aesthetics. We offer artificial turf maintenance programs provided by turf specialists that are factory trained and certified, trusted and recommended, and use approved repair materials and dependable maintenance equipment that meets or exceeds factory specifications and standards.
Repairs
We can provide all needed artificial turf repairs and maintenance. And no matter who installed your field, we can will maintain it!

Event Protection
Prepare and protect your turf from high traffic usage, weathering, and any long term use.
Artificial Turf Field Sanitizing
Safeguard your artificial turf against infectious bacteria and practices proper removal of stains, animal waste, blood, sweat, tears, etc.

Nailer Installation, Repairs, and Replacement
Stabilize, repair, and replace any and all elements of your field. New logos, Hashmarks, Seems, batters boxes, pitching lanes. We can help.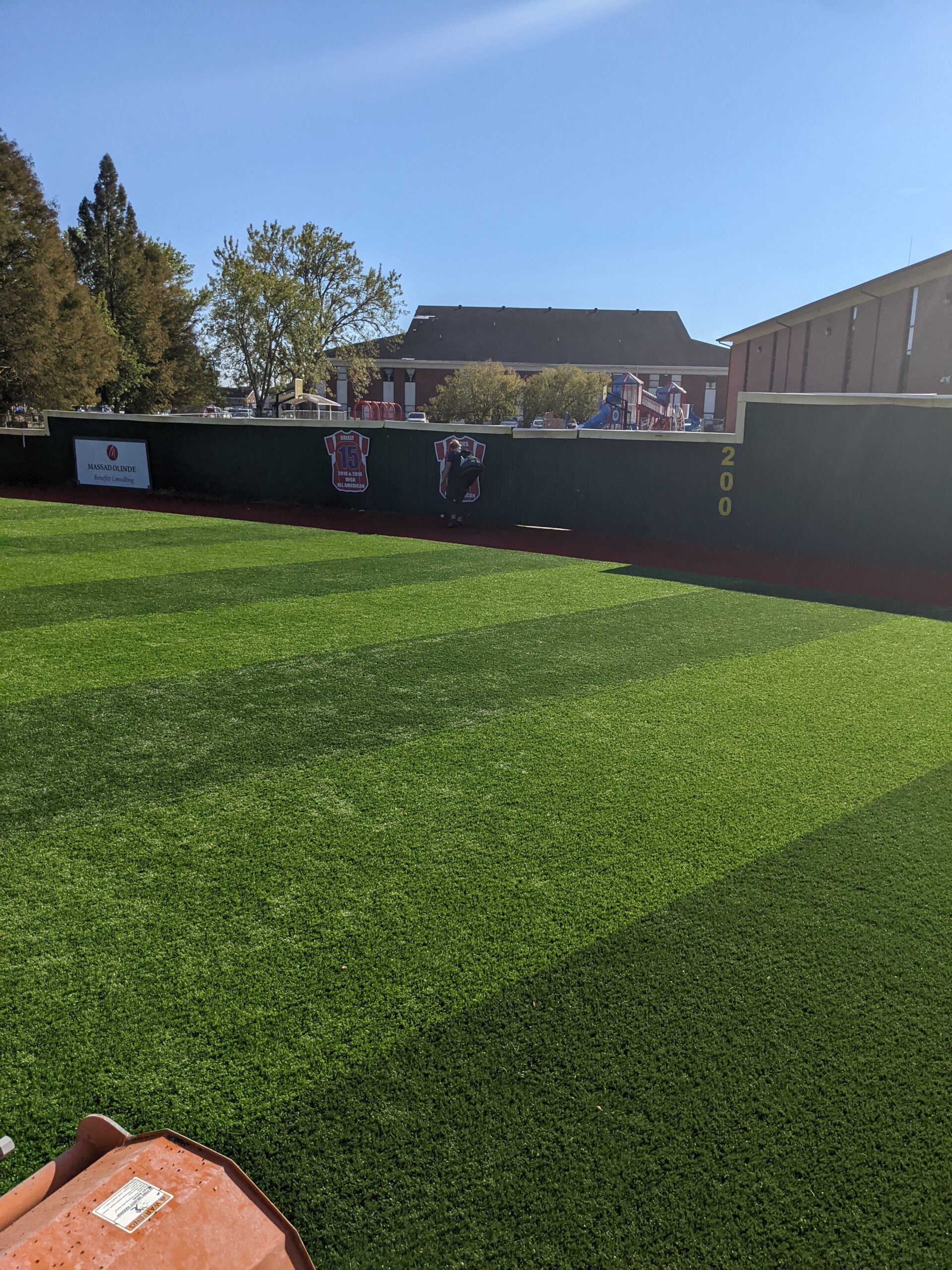 Think your artificial turf field is ready for a little TLC?
We can develop a scheduled maintenance program tailored specifically for your artificial turf field. To extend the life of multi-purpose artificial turf fields, we also create custom maintenance schedules based on specific field activities.
Contact us today to help with any turf needs cleaning or repairs.